Everything You Need To Know About DaVinci Resolve 15
To say that Blackmagic Design has stepped up its game with the release of DaVinci Resolve 15 would be a gross understatement. The company's new nonlinear editing software, which hit the market last week, will likely bring about something of a mini-revolution to the world of post-production and rattle a lot of competitors along the way.

This is because DaVinci Resolve 15 is the "the world's first solution" combining offline and online editing, color correction, audio post-production, and visual effects all in the one piece of software.
If you're wondering how Blackmagic Designs achieved this unprecedented combo, they did it by rolling four different applications—editing, color, audio, and visual effects—into four separate pages that all operate on the same NLE. So where users previously had to exit one application in order to enter another, they can now jump between them at the click of a mouse. Fancy? We think so.
Also helping to rev up workflows is the software's multi-user collaboration feature which allows multiple users to work on the same project simultaneously. In the words of Blackmagic Design's CEO Grant Petty, "It's finally possible to bring teams of editors, colorists, sound engineers and VFX artists together so they can collaborate on the same project at the same time, all in the same software application!"
While DaVinci Resolve 15 might sound like a super exciting and wickedly streamlined software on the surface, it gets even better when you delve into it fours applications and learn what each one has to offer.
Shall we?
Editing
DaVinci Resolve 15 comes with every feature a professional editor could possibly want and/or need and then some. Advanced trimming tools, faster loading times and, new stacked timelines that let you see and work across multiple timelines simultaneously help users speed up their workflows and achieve super precise edits. The software also delivers on-screen annotation, multi-cam editing, subtitle and closed captioning tools and built-in Resolve FX plug-ins. Check out a full list of what DaVinci Resolve's Edit section has to offer.
Oh, and for anyone who wants to take their editing game to the next level, there's also the option to throw one of these sweet control panels into the mix. The DaVinci Resolve Micro and Mini Panels come with three professional trackballs and a range of precision-engineered dials that help make the editing experience all the more fluid, intuitive, and F-U-N!
Disclaimer: Sadly, neither the DaVinci Resolve Micro Panel nor the Mini Panel come included with the software. Even sadder, they cost $995 and $2995 respectively.
Color
As Hollywood's favorite color corrector, there was really nowhere else for DaVinci Resolve to go than up. And that's exactly what it's done with V15. Multiple playheads, improved noise reduction, and Resolve FX patch reduction for eliminating unsightly lens blemishes are just some of a few new features to look forward to. As are the software's new scaling options that allow you to create stunning 8K images from HD and a LUT browser to make it muchos easier to locate and apply LUTs. But best of all, in our humble opinion, is the complete set of HDR processing and grading features that enable users to work with a broader range wide color formats like HDR10+, Dolby Vision, and Hybrid Log Gamma.
FUSION - Visual Effects
Up until now, Blackmagic's state-of-the-art visual effects and motion graphics software has only been available as a standalone application. Not anymore. Now it comes part and parcel with DaVinci Resolve 15, giving users integrated access to cinematic quality visual effects and motion graphics animation from right within the software's Fusion page.
Here you'll find over 250 tools for compositing, rotoscoping, advanced keying, vector paint, 3D particles, spline-based motion graphics animation, atmospheric effects and a whole lot more. Having all of these tools at your disposal right within an NLE is a massive game changer and arguably the biggest drawcard that DaVinci Resolve 15 has going for itself.
FAIRLIGHT - Audio
Like Fusion, Blackmagic Design's audio mixing engine, Fairlight, was once a standalone app until it was incorporated into DaVinci Resolve 14 under its own page. Since then, its gone from strength to strength so that now, with V15, we're seeing a bevy of new bells and whistles integrated into the mix. This includes a comprehensive ADR toolset, 3D panners, audio timing with pitch correction, an internal sound library database, and audio and video scrollers. Users will also find enhanced mixing tools such as clip time warping that allows you to stretch and compress audio without changing the pitch.
To accompany its Fairlight audio page, Blackmagic Designs will also be releasing three different audio consoles later this year in two-, three-, and five-bay versions with prices ranging from $21,995 tp $48,995.
Other Need-to-Knows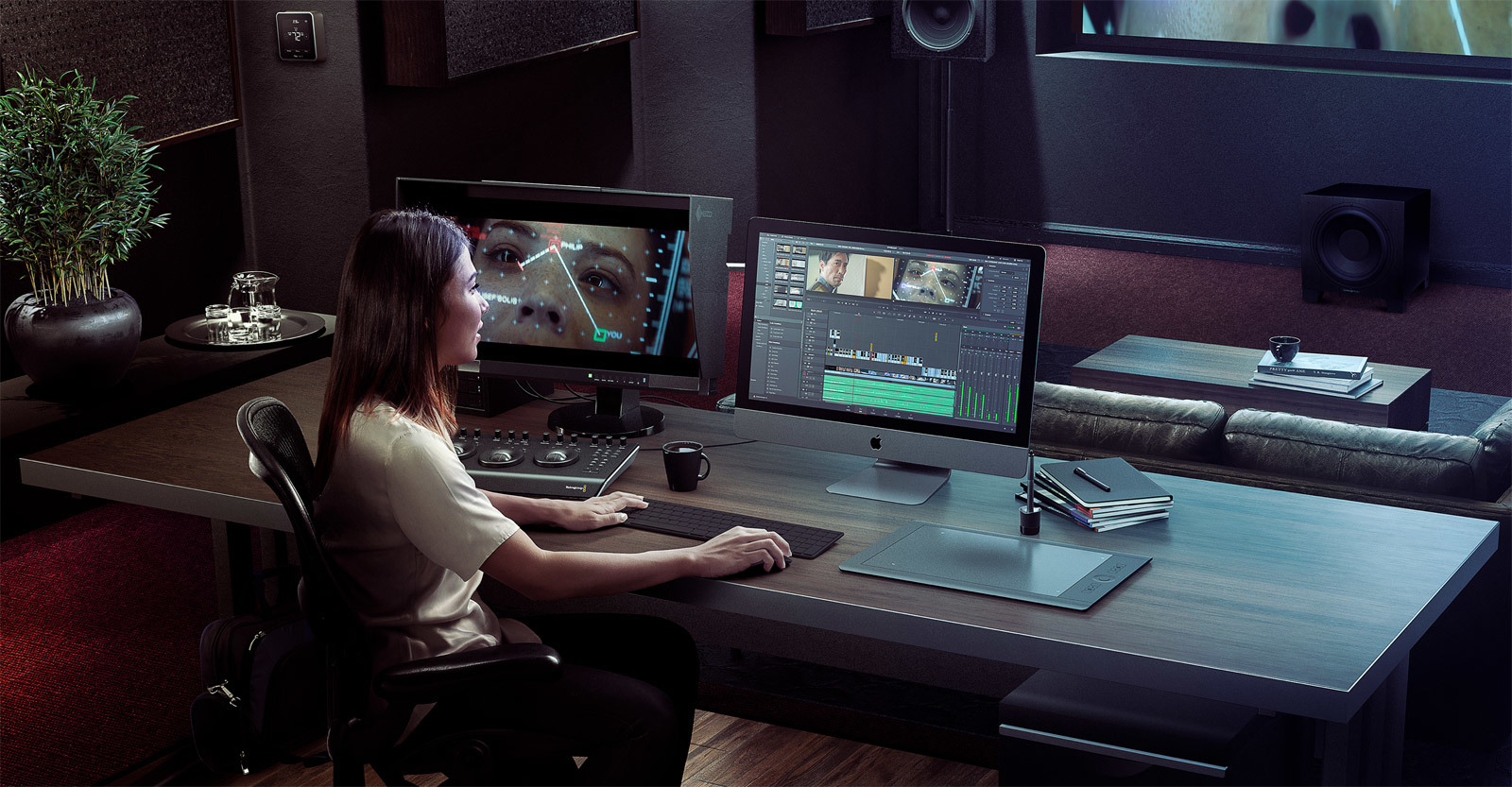 In addition to its quartet of impressive apps, DaVinci Resolve 15 also supports VR-editing, improved keyboard customization and, as mentioned, incredible multi-user collaboration features.
It is currently available for the extremely reasonable price of $299. However, for those who like to try before they buy, Blackmagic Design is also offering a free version that's reportedly just as powerful as some priced competitors.
The Verdict
So is DaVinci Resolve 15 the best NLE on the market? At the moment, we're gonna say yeah, it is. Does that mean you should rush out and buy? That depends.
If you're someone who is actively looking to switch up their NLE software, then absolutely, go for it. Better yet, if you're someone who's looking to hone your skills in a specific area of the creative post-production process—e.g. audio mixing, visual effects, color grading—then DaVinci Resolve 15 provides an awesome and well-priced opportunity to get your feet wet. Go forth and prosper young editing Jedi.
But for those of you who have no need for complex tools or if you're just really comfortable using your existing NLE, then we say stay right where you are. After all, it's only a matter until whatever software you're using catches up with DaVinci Resolve.
If you're interested in learning about what other editing software options lay out there in the great post-production wilderness, be sure to check out the Best Video Editing Software of 2018!