We've talked about how Dribbble is renowned as a site for illustrators and web designers to show off their work. The nature of the format is perfect to share little images of these artist's works.
But not everyone knows that it's also a great place for motion graphics artists to share projects and find inspiration. We recently highlighted some great Free After Effects projects available to download from Dribbble users.
The truth is, the Dribbble platform has become so popular that mo-graph artists are actually creating work just to show off in the square animated GIF format of the site.
Many of the top mo-graph artists in the industry use Dribbble to share works in progress and completed sections of pieces, and many up and coming artists are using Dribbble as a way to gain their own presence in the scene. Here are some of the prolific and talented mo-graph artists you should follow on Dribbble for a little inspiration of your own.
Dribble Motion Designers to Check Out
1. Markus Magnusson
We've mentioned Magnusson before in our post about mo-graph artists to follow on Twitter. But he's definitely worth following on Dribbble as well. Magnusson has a very distinct, simple illustrated character style that many have tried to emulate. His Dribbble feed is full of a combination of illustrated frames and punchy, fun animations.
What Magnusson manages to achieve with his work is a look and feel that is not easy to pull off, but appears effortless.
2. Cub Studio
Cub Studio, headed up by Fraser Davidson and Ben Skinner out of London, has a plethora of great clips and frames on Dribbble. Similar to Markus Magnusson, Cub Studio has developed a playful illustration style, largely character based, that has caught the attention of clients like Facebook, ESPN, and Fox Sports.
But Cub Studio also have a way of pushing their style into new territory that is both familiar and unique. They are the type of studio that sets trends, and their regularly updated feed is, no doubt, inspiration fodder for a ton of other artists around the world.
3. Jelio Dimitrov
When we featured our post on free After Effects projects on Dribbble, two of them came out of FourPlus Studios. So, it's no wonder that FourPlus co-founder and head of motion, Jelio Dimitrov is very popular on Dribbble.
Aside from the many great "shots" on the FourPlus page, Jelio has over 100 of his own and a strong following. As with many of the top Dribbble users, much of his work is illustration based, but Dimitrov also peppers in bits of line art, and flat-shaded 3D for a more robust portfolio. There is plenty to see here and plenty to learn from.
4. Dave Whyte
One of the more unique artists making waves on Dribbble is David Whyte. Whyte literally makes waves along with a slew of other animation loops featuring geometric and organic shapes.
He specializes in looping experiments that use geometry and interesting shapes to hypnotize viewers in a world where math is king. In opposition to the profiles above, Dave Whyte's portfolio is clean and shape driven. Don't look here for cute characters and fun scenes, but instead look to have your mind expanded on the beauty of math as it mingles with animation.
5. Nicolas Girard
Toronto artist Nicolas Girard is another who utilizes math and shapes for abstract animations. But he also has a unique approach to grid and line based animations that are quite interesting to see.
Along with these experiments, Girard also showcases some of his high profile client work for brands like Google and HGTV, that incorporate a combination of illustrated looks, grungy graphics, and fluid composting, for a robust portfolio with lots of variety.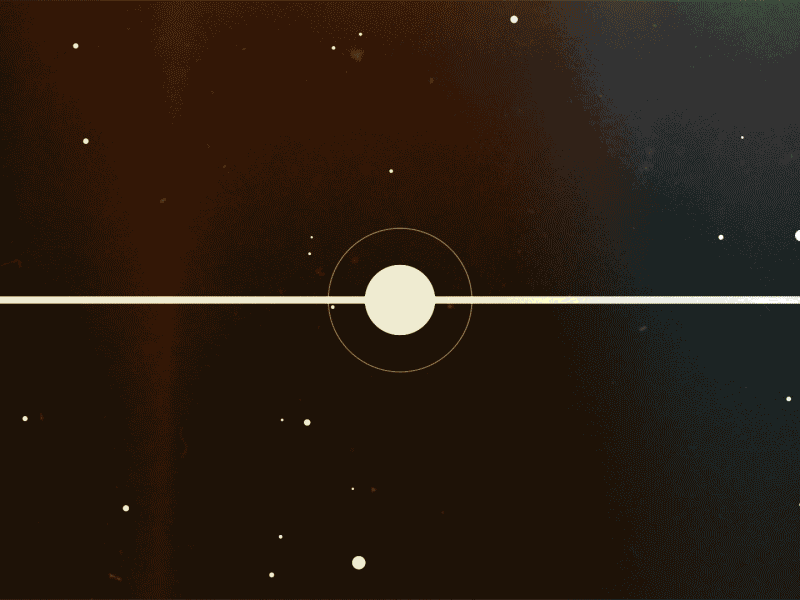 6. Cindy Suen
Cindy Suen likes cats. She also likes showing off her great ability to build fun animations around her hand-drawn characters and scenes. While she largely fills her page with illustrated animations, she sets herself apart from many of the other artists by creating a hand-drawn look instead of a shape driven illustration style.
The quirkiness of her designs is cute and whimsical and full of light-hearted spirit. Suen offers a lesson in having fun with your work and putting a little love in everything you do.
7. Brikk
Brikk is not an artist, but a collective of animators, illustrators, and directors. And it shows in this diverse Dribbble portfolio.
The collective at Brikk pack in simple character animations, really cool comic book style animations, and live-action based animations for a body of work that is ever-changing and inspiring. This Dribbble page has something for everyone and everything for someone.
Be prepared to say "how did they do that" when watching some of these unique shots.
8. Seth Eckhart
Seth Eckhart is one of the most popular motion designers on Dribbble with good reason. Eckhart has mastered the art of boiling down his illustrations and animations to the simplest form while maintaining fun and energetic motion.
This is harder than it looks. Many designers over design their pieces in an attempt to show their skills or "wow" the client. But Eckart brings what is needed to get the point across without adding anything unneeded.
The result is a body of work that includes pieces for giants like Google and Samsung. Oh, and perhaps you've seen the recent updates to the Facebook "like" icons. Well, Eckhart had a hand in those as well. Clearly, he's doing something right, and it's a good idea to check in and find out exactly what that is.
---
There are tons of amazing mo-graph artists filling the pages of Dribbble. These are just a few of the very talented artists that we like. And it's definitely worth checking out some of the talented illustrators, 3D artists, and compositors making a home on Dribbble as well. Regardless of your particular taste, make your way to Dribbble and be prepared to be inspired by what you find there.